13-0, unlucky for some. Not Old Boys though!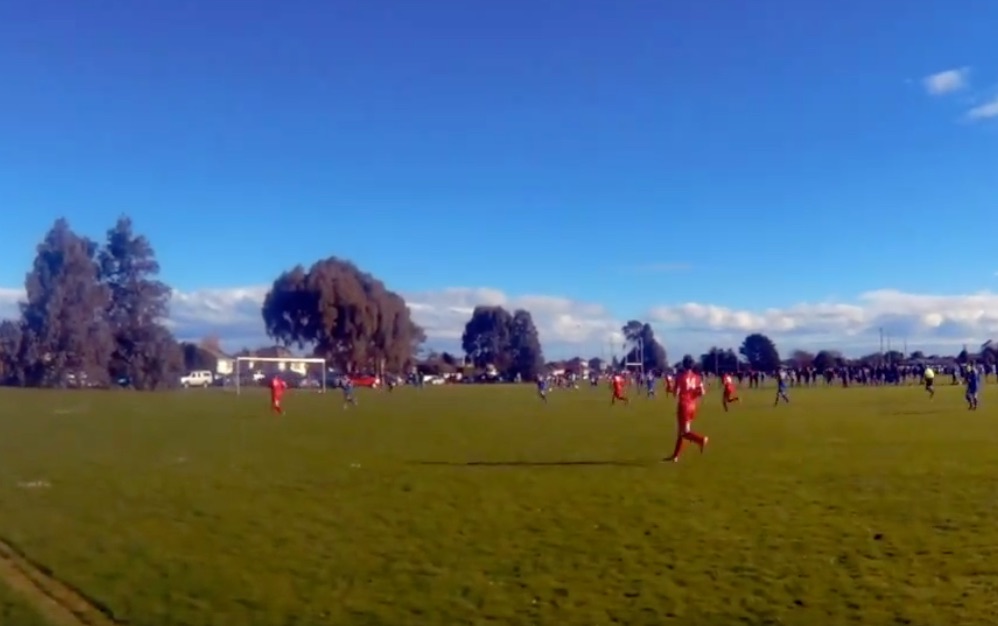 With Waihopai coming off a 10-0 defeat to rival club Queens Park, Old Boy's Premier Mens knew that an impressive statement can be sent out to the rest of the competition in the league.
It was the first home game of the Donald Gary Competition for the boys in red, so an exceptional performance was definitely sought after.
A standard slow start from the lads had coach Rueben Lindsay's outlook on the game to be not as bright as initially thought, however that quickly changed as Danny Rosel scored a screamer to add some life to the slow game.
The goals slowly began to flow for Old Boys. Return player, Joel Fletcher, made sure he was off the nudey run early in the season with a nicely slotted shot into the side netting.
Ethan Stout came out with a screamer half volley which caught the Waihopai keeper out, and evidently stunned the team. Let's hope it wasn't a fluke and throughout the season more can be pulled out of Stouts box of tricks.
3-0 up in the early stages of the first half kept Old Boys comfortable but not satisfied. Fatigued began to get to the older Waihopai side in the later stages of the first half. Old Boys striker Monie Singh took full advantage of this to show off the dancing moves he learnt while on holiday the past couple of seasons.
Old Boys led 6-0 at half time and a motivational half time chat from Lindsay encouraged the boys to move the ball more and really put the sword to Waihopai's throat. With the rest of the season in mind, Lindsay wanted as many goals as possible.
The message was loud and clear to the lads, and with fresh midfielders (Michael Barders and Nic Popham) coming out to replace David Fosbender and Michael Preddy, Old Boys had no excuse to double the scoreline. Kudos to the Waihopai team as they held Old Boys out for the first 15 minutes of the second half before Old Boys found the back of the net.
The goals started to flow with the frustrated Waihopai team allowing more gaps to open up, the Old Boys attack made easy work of putting 7 more goals away. Centre Back and captain, Hamish Low, decided he needed to lead the boys from the front (at times) but found out that wasn't necessarily his area of expertise, failing to seize the chance at netting a the ball.
Waihopai fought valiantly but at the end of the day the scoreline reflected the dominance Old Boys had. With a the next couple of weeks being very busy for the premier men, Lindsay is looking to conserve key players for tough matches.
Up next: Old Boys vs. Thistle on WEDNESDAY 3rd May followed by Old Boys vs. Southend SATURDAY 6th May.