Welcome to OLD BOYS AFC – the Premier Football Club in Invercargill.
2019 Preseason is done and dusted with both seniors teams acquitting themselves well. 
This weekend, 6th April sees the start of senior League competitions and all junior competitions. Best of luck to everyone involved! 
If you need any last minute gear for the season be sure to check out the Shop and stock up on all of your Old Boys branded merchandise.
Senior training continues at Waverley Park every Tuesday and Thursday at 6.30pm. 
New and returning players are welcome to come to check it out. Or contact the Club at play@oldboysafc.co.nz or the Senior Coach Reuben on 027 321 6299.
2018 was a great year for the Club and you can still check out the Junior and Senior prize giving winners and other Club news on the Club News page.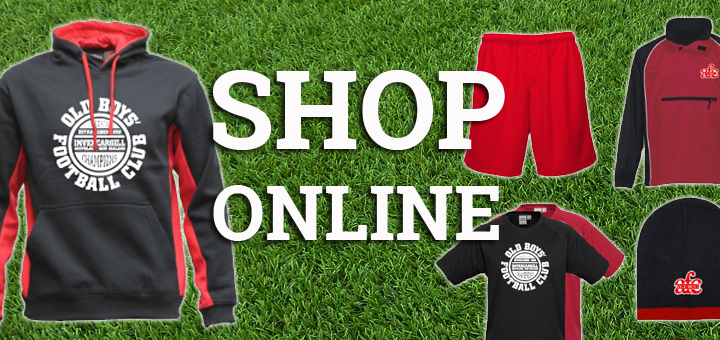 Get yourself kitted out with all of the latest Old Boys AFC gear. Wear your Club with pride