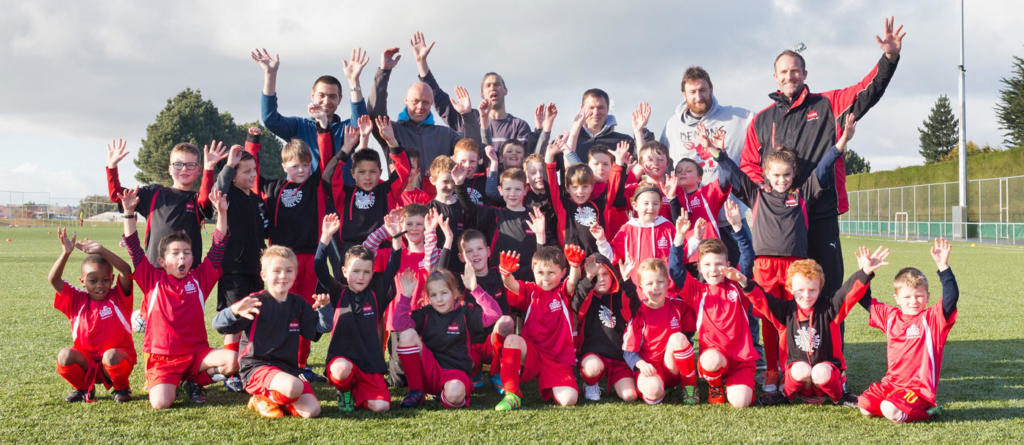 Thank you for choosing to play at Old Boys' this season.
We welcome you as a new family or as a returning family and hope you will have an enjoyable season with us with lots of fun, excitement and most of all great football.
If you are a Junior Coach then you need to visit the Junior section of the New Zealand Football website. 
It is a fantastic resource for coaching material including manuals, handbooks and videos. All free!!
Click Here to be brought direct to the NZF website.
OBJECTIVES OF JUNIOR FOOTBALL
At all times please be encouraging and supportive.
Praise your children and other children, including the opposition.
Above all:
– Have fun
– Fair play
– Score goals
Our registration process is fully automated meaning no paper forms or postage. For more information and to register online click here
The clubs tireless Junior Co-ordinator is Gary Pilsworth, he works incredibly hard to make your participation in the Junior OB's a successful and enjoyable experience.
If you are interested in volunteering or helping out with various tasks for Old Boys then please email Farnk O'Boyle  play@oldboysafc.co.nz for further information.
All teams will be formed and parents contacted as soon as that process is completed.
Junior players are only eligible to trial and play in the grade which fits their age group.
All coaches and managers are volunteers and we couldn't run our junior section without them.
We greatly appreciate their support and their time that they give freely.
They will contact you when they have been advised of their team.
It is entirely up to the coach and the team whether they have training or not, and when and where that training might be.
The grades relate to the year a player was born (not their school year).
First Kicks 5th & 6th Grade = Born in 2015/2014
Fun Football 7th & 8th Grade = Born in 2013/2012
9th Grade = Born in 2011
10th Grade = Born in 2010
11th Grade = Born in 2009
12th Grade = Born in 2008
13/14th Grade = Born in 2007/2006
15/16th Grade = Born in 2005/2004
So, in summary, 9th Grade turning 9 this year, 10th grade turning 10 this year, etc
All 6th – 16th grade players are required to wear the following uniform:
– Club Shirt
– Club Shorts
– Club Socks
– Boots and Shin pads
All players provide their own boots with moulded studs or cleats only (no metal sprigs) and shin guards.
To view the range of playing gear and merchandise available, please click HERE
Although you are unable to purchase gear directly from the club, shirt, sock and short samples are available to view at the Clubrooms if you are unsure of the right size.
Old Boys' items such as shirts, shorts & socks can be purchased via the club.
This season we're also selling the popular hoodies.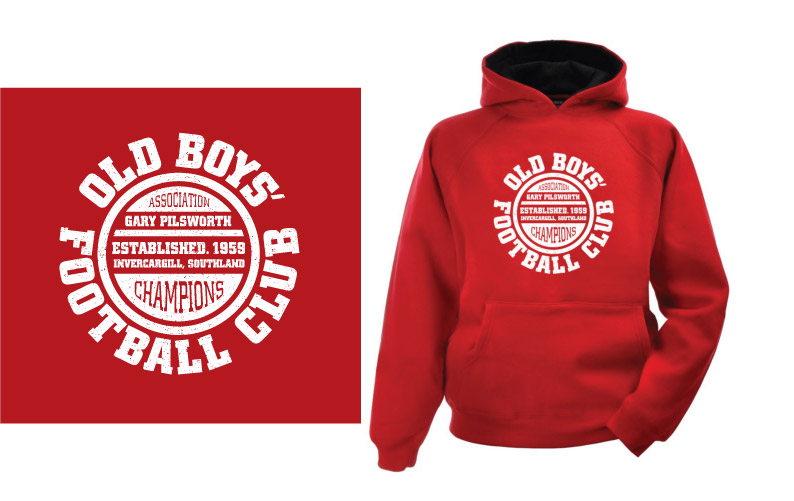 This season the purchase of a team photograph for Junior and Youth players will be optional.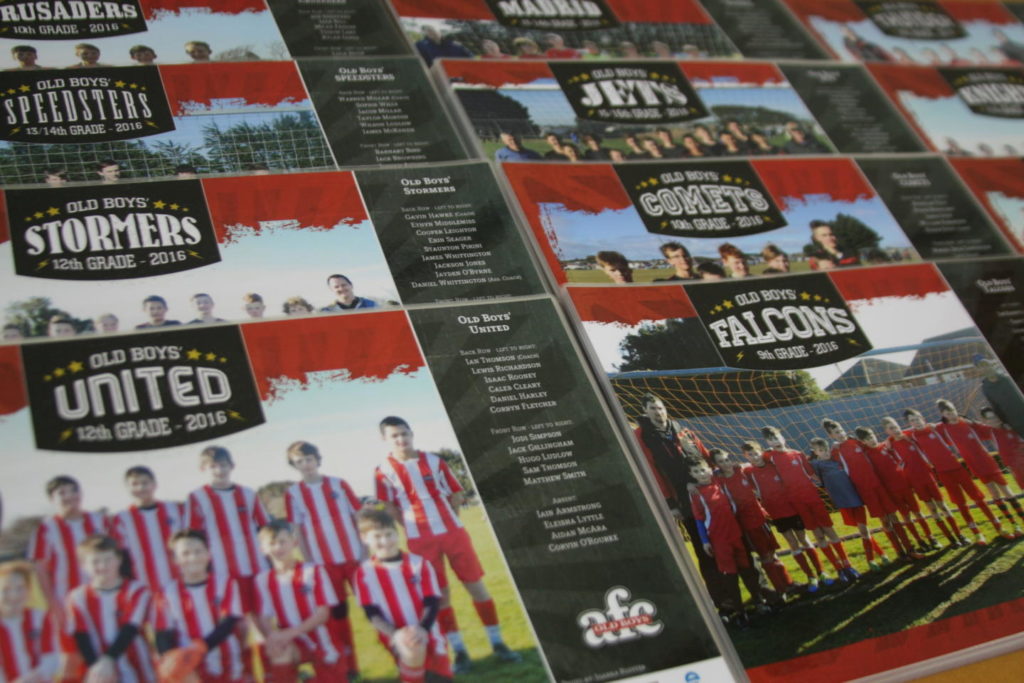 Weekly draws will be posted on the Football Southland website prior to each Saturday's game.
You will be advised the time, the field and which team you are playing against.
This will also be posted outside the clubrooms and pitch layouts will also be available.
The 2020 season will kick off in early April.
We acknowledge that sometimes players will be away during some weekends and that some teams may be light on player numbers.
We will ask opposition coaches to lend one or more of their players so that the numbers on the field are evenly balanced.
This, of course, is a request not just for those weekends but for every weekend as it is no fun for anyone involved in a lopsided game.
In the event that we have to cancel games due to ground closures or bad weather.
Please check the Football Southland Facebook Page.
Or alternatively you should listen to More FM Southland 89.2
We have a small team of parents and the Junior Coordinator who are volunteering their time to effectively run the Junior grades.
Our objective is that football should be fun.
We also need lots of parental involvement.
Parents can be involved in coaching, or managing a team (which is a different role).
Parents can also be involved in supporting the coaches, by helping running skills sessions, or trainings, or even just keeping the balls ready on game day when they go out of play allowing more game time.
Generally the more successful and enjoyable teams have lots of different people involved and helping the coach.
If you wish to help in some way, please indicate this on your online enrolment.
The club supports coaches through coach education sessions and other training aids.
We will keep you informed throughout of important dates coming up.
We hope we have managed to cover a few points which may assist you and once again thank you for choosing Old Boys'.
Have a great season.
If anyone has difficulty with fees or other questions regarding enrolment or administration then please contact the Club Administrator prior to registration at play@oldboysafc.co.nz