Mistakes Costly in Gore
Old Boys vs Gore
Hyde Park 5th May
2-2
First Saturday in May means duck shooting in Southland, however footy doesn't take a break. So, a trip to Gore was on the cards for both DG and Div1. Gore turned on a nice warm and calm day for footy.
A change up top for the Reds with Liam in for Kyle and Oscar joining the backline and Joel Fletcher having his seasons debut. The game started well enough for Old Boys with Cuffy causing some problems with his pace. From a great cross in Joel volleyed home superbly to get the scoring underway.
Old Boys pushed for a second and Jared was denied by the post with Seamus denied by the cross bar on the follow up. Oscar also had a good chance ranging forward but his tame header was straight at the keeper. Just before half Gore got there first look at goal and took it following a very average back pass which left Terry stranded in the goals.
The second stanza started like the first with Old Boys attacking and Antoine notched a long-range effort cross come shot from out on the touch line. Gore weren't behind for long, with another mistake cost the men in red. An unnecessary foul conceded on half way led to a ball being pumped into the area, Terry misjudged his jump and the ball flew over his hands for a simple tap in for the Gore strikers.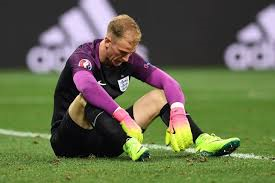 The final 30 minutes should have been plenty of time to score again but the players seemed to be frazzled by the errors made. Gore defended well and were stingy at the back. For our part two mistake sled to two goals and we must be better than that. If last weeks draw against Thistle was a point rescued this one felt like two dropped.