Old Boys AFC gets a new Logo
Recently you may have noticed that a new Club logo has featured on the website, the merchandise available at the Shop and on the new strips our Donald Gray and Division One teams have recently received.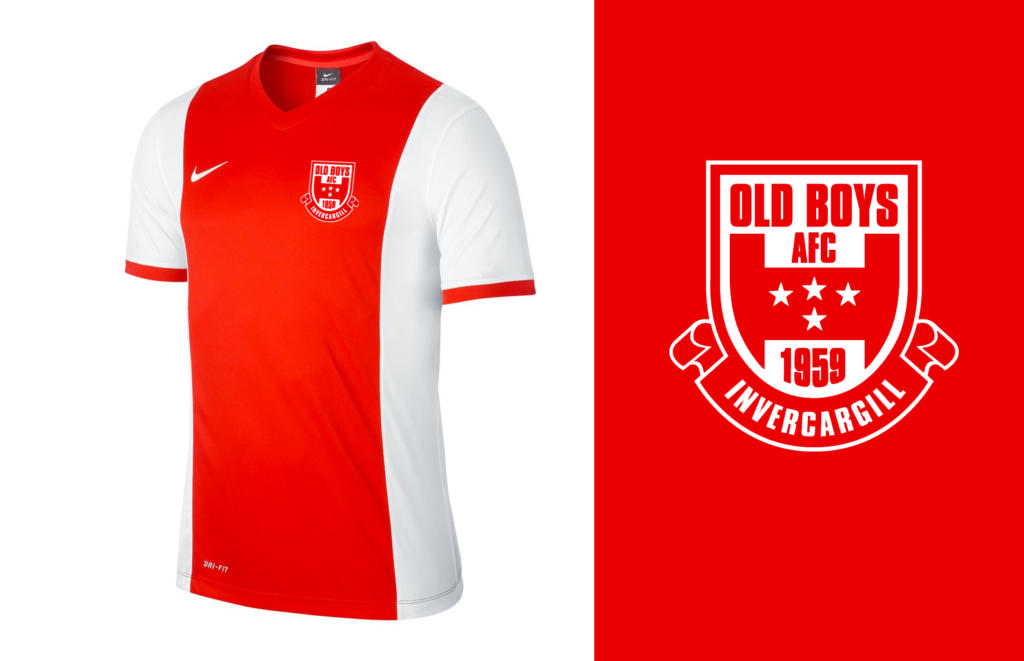 So why change the Logo? Football Club logos around the globe symbolise a clubs heritage and roots. Old Boys AFC was formed in 1959 by the merger of the Brigadiers football club with the Southland Boys High Old Boys Association.
Our creative and design genius is Ian Thomson from Emotive Design. He has tried to marry elements of our past with our future in the new design. The four stars mirror those on the Southland Boys High School shield and we have also included the year we started and our home town in our new design.
We hope you like the new logo.